Since the beginning of invention, humanity has advanced because the remarkable have pushed us forward. Because select women and men of their times have dared to think differently, to build it better, to do what's never been done. Across the ages, we've had many names for these people. Today, at Foundation Capital …

We call them founders.
The Founders Age
We back individuals who want to nudge the world ahead in some way, using a transformative business as their fulcrum. Great companies, like Apple or Amazon or Netflix, aren't formed from code and corporate charters. They're built on a foundation of dreams and desires; raised up through struggle and sacrifice. For such companies to succeed, their founders have to want success badly. It has to come from the deepest part of them — a hunger to create something consequential, something lasting; a need to prove themselves, whether out of a sense of mission, or a yearning for significance, or a heart full of disobedience.

We look for founders who believe — even if they would never speak it out loud — that the purpose of life is to be briefly extraordinary.
Ambition alone won't get you there. Smart is not sufficient. A clever idea is rarely clever enough. And pedigree does not mean prepared for the rigors of being an entrepeneur. Standing an idea up and willing it into a billion-dollar business is a mad undertaking. A founder's job isn't just marketing, or product, or sales—a founder's job is to build an entire company, which never happens in a straight line.
That's why the mark in our logo isn't an F, it's the Kryptonian symbol for "resilience." Because there will be countless days of rejection, derision, overwork, exhaustion, loneliness, and defeat. The entrepreneurs we fund — often based on little more than an audacious idea — have to have the superhuman grit to stand up from every fall, sweep the dirt off, and say to themselves, "Is that all you've got?"
Finding individuals who possess/are possessed by these qualities is an epiphany for us. And journeying with them — from founder to CEO, from idea to IPO — is why Foundation Capital exists. If there's a sense of accomplishment that you've been searching for all your life, if you have inside of you the determination and vision to create a generationally important company — then this is your time: the Founders Age. Let's get to work.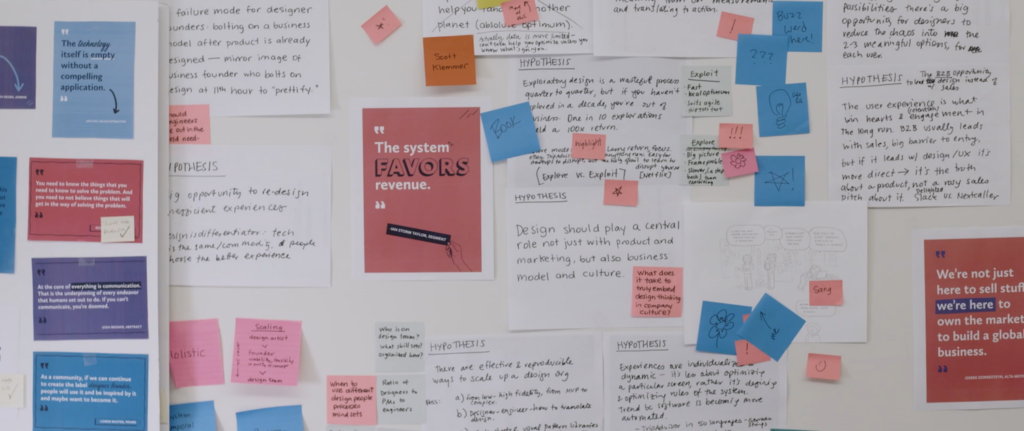 Foundation Capital
Foundation Capital was founded in 1995. As an early-stage venture capital firm, we've lived through the emergence of the World Wide Web, the IT war of the 90s, the dot-com bubble, social media, the mobile revolution, the Great Recession, the rise of Big Data, software's ascension to the cloud, the birth of blockchain, Covid-19, and the AI moment. The wisdom of those experiences remains with us, transmitted to each successive generation of partners.

Two-thirds of VC firms never make it past their first fund; only 10 percent survive beyond their fourth. We are 28 years and more than a dozen funds strong, with over $3B in committed capital, 34 IPOs and ICOs, and 80+ acquisitions to our name. Our fintech, enterprise, consumer, and crypto investments have reinvented industries and defined new markets, with companies that include Solana, Lending Club, Sunrun, TubeMogul, and Netflix.
For a quarter of a century — through boom and bust, prosperity or calamity — Foundation Capital has endured, evolved, and thrived. Building companies is in our bones.
No one knew precisely where our collaborations would take us, but that's part of the thrill. When Foundation Capital backed a DVD-by-mail service in 1999, who could've imagined that Netflix would one day become the world's first global television network. When we led the investment in Atheros (acquired by Qualcomm), to create the wireless technology that enables WiFi, no one envisioned that it would lead to a planet where billions of people now carry supercomputers in their pockets. Nor did anyone fully imagine that those devices would be used to summon, at the touch of a digital button, a rideshare from Uber, which we invested in a decade later.
Ultimately, and in spite of it all, we believe in the possibilities of technology. We see business as a constructive good for society. We take chances on people whom others overlook. And we put our faith in scrappy, spirited teams to solve problems and push boundaries.
On any day of the year and any hour of the day, come what may, we bind our fortunes to those who dare to burn away the obsolete and forge the unimagined future.
Who "We" Are
Beyond our shared values, "we" statements make us a little uncomfortable because the partners of Foundation Capital are defined by our differences as much as by our commonalities. The firm includes individuals from a patchwork of backgrounds, professional experiences, and walks of life. Our belief is that excellence comes in infinite variety. In fact, we regard these divergent perspectives as our unfair advantage. They vastly enrich our understanding of the world, help us to reach truth, and light up what would otherwise be blind spots and biases.
"We" statements also make us uneasy because we draw strength from our disagreements as much as from accord. We go several levels deep in our conversations, with no filter other than mutual respect. This culture of open dialogue keeps us intellectually honest and leads to better analysis and decision making. We're not a family or a club. We are a partnership. As partners, we are held together by the power of our ideas, the force of our arguments, and the steel of our convictions.
As Whitman wrote,
"Do I contradict myself? Very well then I contradict myself,
(I am large, I contain multitudes.)"
I am American, I am Mexican, I am Canadian. I am from India, from China, from Argentina. I am an engineer, a financier, a product designer. I am a scientist, a sales executive, an entrepreneur. I am an introvert; an extrovert. I coach Little League. I paint landscapes. Work is my hobby. I chase after my kids. I was a professional tennis player. I surf on the weekends. You can find me cycling through the Santa Cruz Mountains. I'm always looking for a good podcast. I enjoy overanalyzing TV shows. I like discovering great espresso in far-flung places. I haven't had a sip of caffeine in eight years. I'm a dog person; I'm a cat person. I love opera. I love Bruce Springsteen. I read scientific journals for fun and profit.
I am a man. I am a woman. I am a partner to my fellow partners and a fellow traveler to my founders and CEOs.
I am Foundation Capital.
What We Invest
Once we make a decision, the arguments stop and the partnership folds into an indivisible fist that will punch through any walls on our founders' behalf. Whether that means helping them to recruit and hire 10X product engineers, connect with potential customers, think through market segmentation and revenue strategy, close a complicated funding round, or triage a PR crisis. Whatever it takes. Whatever it takes to help our companies succeed.
Building and scaling businesses is what we do, and hustling is in our blood. We're a team of seasoned operators and former founders, with deep domain expertise in everything from technology, sales, and product to marketing, finance, and design. If there's something we're not personally expert in, we'll pull in someone from our network who is. One of the benefits of being a longstanding firm is that we've built a massive community of founders, executives, and investors. We can flood, pour, or anoint our founders and CEOs with as much expertise and assistance as they need.
As we see it, capital is fundamentally a system of trust, a technology for productive cooperation. What matters most to us is nurturing relationships, not closing transactions. Or put another way: Word travels fast when you're a bastard. That's a truth we at Foundation hold dear in our hearts, regardless of whether it's a board meeting at a public company or coffee with a college student trying to launch her first startup. In all interactions with entrepreneurs, our commitment is to act in good faith, with integrity and professionalism, and to always add value. On this principle, each and every member of the partnership is held to account.
We view our relationships with founders as both an opportunity and a responsibility. Our pledge to them is that we will make the meeting worthwhile. We will come with both prepared minds, having done our homework, and open minds, ready to embrace the seemingly crazy or impossible. We will ask difficult questions, push them on the hard parts of the business, and we will give tough, unsentimental feedback. But they will walk out of the meeting a little bit smarter. They will leave with greater clarity on what they must do. They will come away from every experience with Foundation Capital feeling like it made them and their company better.